Some of the best places to live in St. Louis are extremely affordable and great for raising families. Downtown St. Louis is an up and coming residential area with many things to do; access to delicious restaurants, nightlife and some of the best places to shop in the area just to name a few. Downtown St. Louis boasts a number of loft style apartments that are close to the river which attract many young professionals, singles and young families.
St. Louis Real Estate is very diverse and offers everything from apartment style living to larger homes. St. Louis Hills is known for it's architecture and wealth. St. Louis Hills is located in the southwest part of St. Louis. Highways and transportation are easily accessible from St. Louis Hills making it a great place to live if you want to take advantage of St. Louis' restaurants, shopping and nightlife without the hustle and bustle of a city.
For families with children, schools are an important factor when choosing a home. St. Louis Real Estate agents are quick to recommend the City of Maplewood because of the esteemed reputation of it's schools. Students are provided with the finest teachers and advanced curriculum. For students, Maplewood is one of the best places to live in St. Louis.
For young professionals moving for jobs, St. Louis apartments are a great option. South Grove St. Louis apartments are located in the Historic District of Compton Hill which features impressive architecture and Victorian charm. Business people with jobs in the city can easily commute with convenient access to major interstates. South Grove residents can appreciate the nightlife and restaurants of the city while being able to return home to their quiet and safe apartment.
St. Louis is located on the Mississippi River which is a beautiful destination for weekend trips. The downtown riverfront is a relaxing place to spend the day reading and picnic-ing. The city offers a variety of housing options from small studio apartments for singles to airy and open lofts to condos for young families to the beautiful and sprawling Victorian homes of St. Louis more historic areas.
Comments
Related Posts in St Louis Real Estate
Selling Tips Before Putting Up Your House for Sale in St. Louis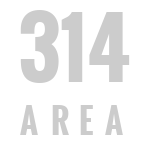 Best Places to Live in St. Louis, MO