Of the many schooling options in St. Louis, public schools are, by far, the most affordable. Parents who have low income may also qualify for reduced rates for lunches.
Students who have special needs are also well-accommodated in the school system. St. Louis is a progressive city and there are several special programs in the charter schools that are designed to help students with learning disabilities achieve their full potential.
There are grade schools in every district, as well as high schools. The city also has more middle schools than average. In many cities, middle schools are joined with the high schools or grade schools, but in St. Louis, there are quite a few independent ones.
The top-rated public grade schools in St. Louis include Conway Elementary, Old Bonhomme Elementary, and Reed Elementary, all coincidentally in the South Overland area.
Notable top-rated middle schools include Laudue Middle and Robert H. Sperreng Middle, both in South Overland, as well as Oakville Middle in South St. Louis.
Lindbergh Senior High and Affton High School in South St. Louis, and Metro High School in Midtown are notable high schools in the area.
Most of the public schools in St. Louis receive good rankings for student success. The student to teacher ratio in classrooms is about average. Charter schools that are in districts with a higher cost of living usually have a smaller class size, thanks to parent donations.
Some of the highest school rankings in the city are awarded to magnet schools and Montessori schools. Both options are increasingly gaining popularity. In recent years, the benefits of the Montessori method have shown promising results, especially for students who have difficulty learning in a traditional environment. The Montessori schools in St. Louis encourage students to learn in their own unique style. The method recognizes that each individual has their own style, which is different from others.
Notable Montessori schools in St. Louis include City Garden Montessori School, Washington Montessori, and A Growing Place Montessori.  These schools are best for younger children in their formation years are they're typically limited to Kindergarten through 5th grade.
Parents who are looking for high schools to cultivate their children's specific areas of interest benefit the most from magnet schools. These are specialized institutions that focus on a certain area of education. There are magnet schools that focus on math, science and biology for children planning to enter the medical field.
Gateway High School and Gateway Middle, as well as Cleveland High School are some of the best magnet schools in St. Louis.
Both magnet and Montessori schools have fairly limited enrollment. To ensure a seat in classes, parents are advised to enroll their kids as early as possible in advance of the approaching school year.
Whichever route you choose, search thoroughly and take heed to your child's comfort level with the choice you make when choosing the perfect public school in St. Louis.
Comments
Related Posts in St Louis Education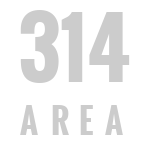 Public Schools In St. Louis, MO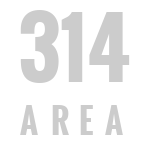 Private Schools in St. Louis, MO