There is an abundance of Private schools in
St. Louis
. Starting with grade schools and all the way up to high schools, St. Louis features quality private schools where students are happy and rankings are high.
For parents looking for a place to send their grade school students, check out Chesterfield Day school just west of the
Overland
neighborhood. Chesterfield will take children as young as 18 months and they continue up to the sixth grade. Chesterfield has a reputation for diversity with 19% of students speaking a second language.
Another option for younger child is Rossman School which begins at the Pre-K level. Rossman has a low student to teacher ratio of 8:1 which fosters each individual child's needs.
When your little baby grows into a young child, it is time to look at middle schools. With most grade schools going all the way up to the middle school level, you will be sure to find the perfect program. The Academy of the Sacred Heart starts at the pre-K level and continues until the 8th grade. Sacred Heart, located a few miles west of Florissant, has the unique distinction of offering the 7th and 8th grade students single-gender classrooms, while keeping the lower grades co-ed.
If you are looking for a different approach to education, check out The College School in Webster Groves which caters to children from Pre-Kindergarten through 8th grade. This school integrates the philosophy of the famous schools in Reggio Emilia, Italy.
Private Schools in St. Louis excel at all levels, but the high schools have a reputation of their own. One common question asked of every St. Louis native is, "What high school did you go to?" Needless to say, choosing the right one is paramount.
St. Louis University High School in Midtown St. Louis was founded in 1818 based off the teachings of St. Ignatius of Loyola. Commonly abbreviated SLUH this high school builds on a tradition of spiritual as well as education growth.
If an all girl's school is more fitting, check out St. Joseph's Academy. St. Joseph's is high in the rankings, receiving the Blue Ribbon School of Excellence from the United States Department of Education.
A Montessori education is important to some parents, making Montessori schools such as Chesterfield Montessori and Visitation Academy good picks.
Regardless of the school you choose, research diligently, apply early, and make sure your child is comfortable with the choice.
Comments
Related Posts in St Louis Education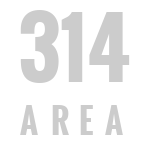 Public Schools In St. Louis, MO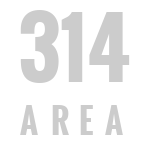 Private Schools in St. Louis, MO