The 4th of July in St. Louis will be memorable for all who attend, whether it be residents or vacationing tourists. This city on the Mississippi River knows how to put on a celebration, and families with kids will find no end to the festivities. Near Downtown St. Louis a number of parades, live music, and of course the city fireworks displays will make this a day to remember.
What better time to visit this culture rich city than on the 4th of July? Not only can you take in the majestic Gateway Arch, explore the exciting neighborhoods and become a part of the nightlife scene, but you can also experience the recognition of our nation's birthday in this truly American city. The attractions in St. Louis include many fine museums for both adults and kids, a world famous zoo, excellent parks and countless restaurants that serve up traditional and international cuisine.
Once a small fur trading settlement and the jumping off point for westward-bound pioneers, St. Louis is a modern metropolis that touts its past through the fine architecture throughout the city. Walking tours are popular and many of the famous city landmarks and attractions are close to the river itself. Families can visit the Gateway Arch and riverfront, take in an outdoor theater performance or a major sporting event before heading to the fireworks displays on the evening of the 4th!
St. Louis has a number of excellent nightclubs in addition to the old style taverns, many of them in the downtown area. If you plan a visit for the 4th of July 2011 in St. Louis there will be plenty of nightlife entertainment available before and after the festivities. Restaurants will be crowded during the vacation holiday, so be sure and make reservations.
Check with visitor information to get the locations and times for the special events planned for the 4th of July 2011. Many of the holiday entertainment programs are held at parks, theaters and sporting venues where visitors can mingle with the locals to observe the birthday of the United States!
Comments
Related Posts in St Louis Entertainment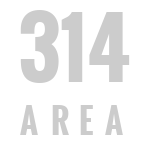 Best Places for a First Date in St. Louis, MO